Rainwater tanks are low maintenance not no maintenance!
If you want to ensure your water supply is fresh and uncontaminated year round then you need to undertake some simple maintenance tasks on your tank.
There are a lot of potential contaminants that can get into your tank water and most of them come from your gutters from leaf litter, dirt, and bird or possum faeces.
Here is a list of what can contaminate your tank water:
Animal or bird faeces entering at the source of the supply. These can carry harmful germs such as Cryptosporidium, Giardia, Campylobacter, Salmonella, E.coli 0157 and viruses. All these germs can cause serious illness.
Bird, possum or other animal droppings on the roof or dead animals and insects in the gutters or tank itself.
Leaves, soil, and other debris entering the tank.
Lead flashing on the roof causing high lead levels in the collected water.
Cracks or holes in partially buried tanks.
To maintain good pH levels in your tank water, it is best to start with keeping your gutters clean and clear. Cleaning out the gutters is a simple way to improve the water quality and the efficiency of the tank.
A study on contaminated water tanks showed that 4 percent of tested households that were contaminated had faecal matter in the gutters, while 31 percent of sites inspected were found to have half or completely full gutters.
So if you want to prevent this leaf litter and dirt ending up in your tank it is worth installing gutter meshing.
Mozzie mesh – check it every 3 months
A rainwater tank is a great place for mosquitoes and other pests to thrive.
Tanks reviewed in a recent study showed 91.1 percent had mosquito meshing, but more than 10 percent were in a condition that would allow pests or vermin into the tank.
Check your water quality – every 6 months
A majority of households use rainwater for the toilet or the washing machine so cleanliness of the water is less important. However, for those properties that use the water for showers, drinking or cooking, checking the water is crucial.
A comprehensive water test will cost on average around $200.
Check your pump– every 6 months
The condition of the pumps and outlets will affect the quality of the water and the efficiency of how the household can access and use the water. A well-maintained system can also protect against long-term damage.
A recent report on tank waters in NZ found that in homes with pumps installed, 5 percent were not functioning and 18 percent of properties inspected were reported to have leaky pipes.
When It's time to de- sludge – It's time to call us!
Water contamination can cause serious illness (diarrhoea and vomiting), which can be particularly dangerous for infants, the elderly or people with damaged immune systems.
We recommend that your tanks get sediment removed every two to three years.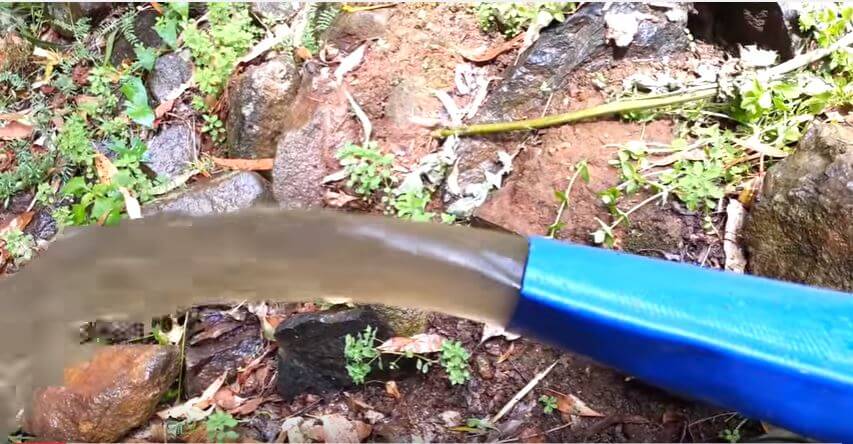 You probably don't want to be dealing with this water yourself!
So speak to us at Envirovac if your water is starting to smell, look discoloured or there are unexplained tummy bugs in your household.
Contact the team now.